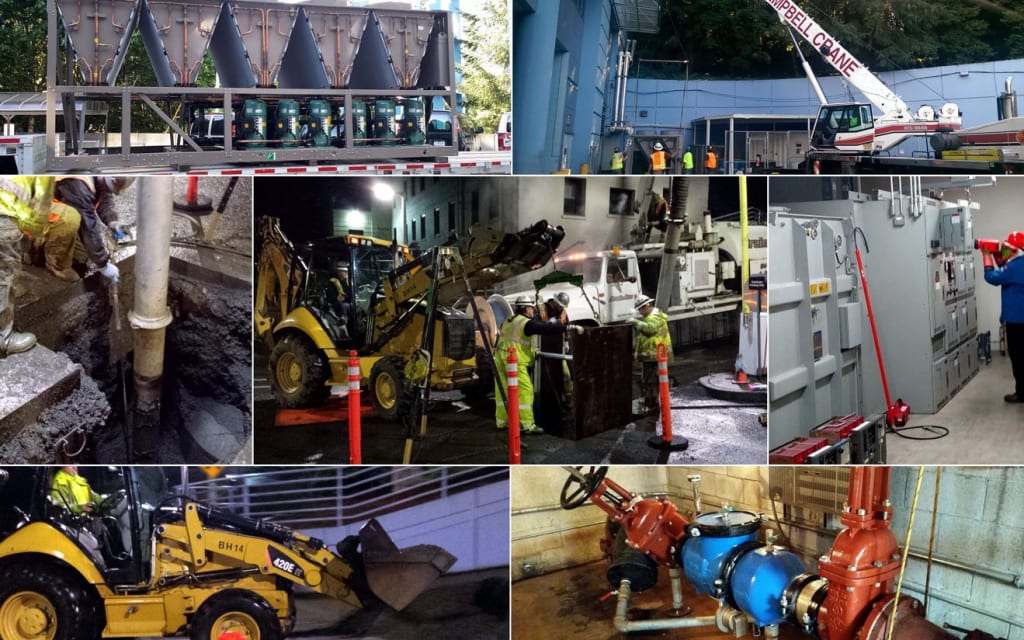 Project Details
LOCATION: Portland (OR) VA Medical Center & Vancouver (WA) VA Medical Center
SCOPE: This project involved several complex upgrades and replacements of critical building systems, including mechanical, electrical, elevator, and other utility upgrades.
COST: $1,618,622.00
DATES: Start 08/2014  |  Completed 10/2015
The Building Services Equipment Replacement project encompassed several diverse scopes of work scattered throughout multiple buildings and facilities. Plumbing and mechanical work included steam vaults, condensate drain lines, and campus backflow preventers, as well as the replacement of the primary chiller for the facility's surgical suites. Electrical work, including main hospital circuit breaker replacements, backup battery bank replacement, switchgear replacement, and arc flash hazard analysis.
The project also included major upgrades of the facility's elevator systems. The Campus Backflow Preventer replacement occurred at the Vancouver, Washington VA Medical Center.