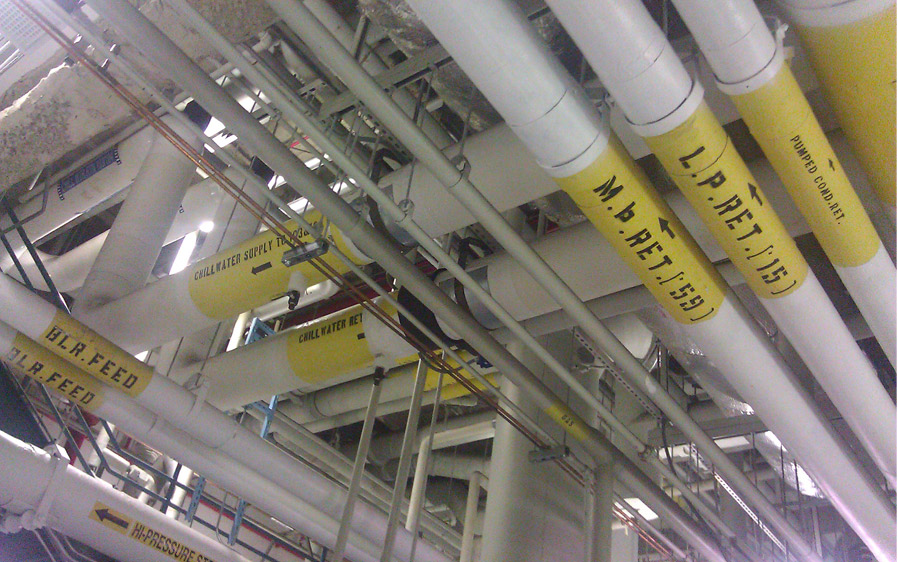 Project Details
FINAL DOLLAR VALUE: $552,922.00
VERTICALS: Federal/Healthcare
CLIENT: Department of Veterans Affairs
FACILITY LOCATION: Portland VA Medical Center, 3710 SW US Veterans Hospital Rd, Portland, OR 97239, USA
PHYSICAL LOCATION: Portland VA Medical Center, 3710 SW US Veterans Hospital Rd, Portland, OR 97239, USA
Project involved converting the facility's chiller plant from primary/secondary operation to primary only operation, coupled with a state of the art control system designed to optimize function and energy savings through advanced control algorithms.
Work included demolishing and removing a total of eight (8) existing primary and secondary pumps and replacing them with four (4) new primary only chilled water distribution pumps, new Variable Frequency Drives (VFDs), new low flow bypass, new power meters, flow meters, and differential pressure sensors, conversion of three-way valves to two-way valves, chiller recommissioning, and all new controls hardware, programming, sequences, and upgrades of network connections to support integration of a new chiller plant optimization system.
The new chiller plant optimization system uses patented integrated software and cloud computing to optimize customers' HVAC systems to automatically and continuously adjust operating parameters to lower energy usage, reduce carbon emissions and significantly lower operating expenses. Upon implementation, customers often save up to 60% in energy usage.