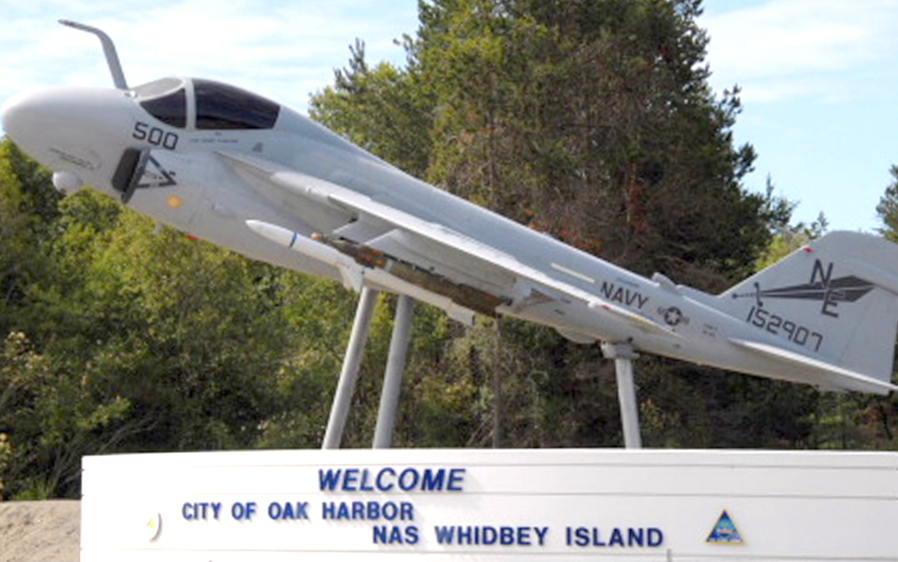 Project Details
CONTRACT NUMBER: N44255-16-C-0008
CLIENT: NAVFAC NW, U.S. Department of Defense
AWARD DATE: August 2016
FINAL DOLLAR VALUE: $663,029.22
WHIDBEY ISLAND FLIGHT SIMULATOR: This comprehensive energy upgrade project for NAVFAC NW was completed in a secret-clearance flight simulator facility located at Naval Air Station Whidbey Island, Washington. Work was provided to support the Electronic Attack Squadrons operating the EA-18G Growler.
VEC provided renovation and facility upgrade services for the flight simulator to support mission critical objectives for the medium and electronic attack A-6E and EA-6B aircraft. Large high bay area's once suitable for full motion hydraulic simulators have been replaced by fixed position high performance computer simulators. The pre-renovated facility operated more as a data center than a building supporting mechanical – industrial devices; maintaining outdated legacy heating, ventilation, and air conditioning (HVAC) system, these systems were inadequate to meet the newer building use requirements.
This Design-Build project increased the energy efficiency and reduced utility consumption of the building through HVAC and lighting upgrades. The project included:
Conversion of chilled water systems to variable flow systems;
Design and construction of hot aisle / cold aisle enclosures and ducting to localize cooling of computer server racks located in the high bay area;
Replacement of Direct Digital Controls (DDC) to enable conversion and control of VAV;
Enabled building controls for server rack temperature control in accordance with computer server manufacturer specifications;
Full communication to existing equipment, chillers, condensing boiler, and overall systems control and monitoring;
Commissioning/balancing the buildings HVAC systems for operation building system; and replacement of lighting (and controls) in select areas throughout the building.
The building was upgraded in a secured environment and required escort services throughout duration of construction.